Hotel Information
The number of hotel rooms in Lausanne is limited as many events are organised during the summer months. For this reason, we advise you to book your hotel rooms as soon as possible. The Royal Savoy Hotel is the official accommodation solution for The Academy being the location of the welcoming reception for all guests as well as being situated in close proximity to the conference venue, The Olympic Museum.
Hotel Royal Savoy Lausanne *****
Address: Avenue d'Ouchy 40, 1006 Lausanne (Entry of the Hotel: Avenue de Cour)
Access from Lausanne Station: Metro M2 heading to Ouchy-Olympique, stop at "Délices".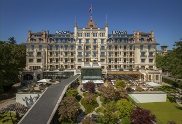 International class and distinctive style since 1906, and state-of-the-art five-star luxury opening June 2015. With the legendary building and the newly developed wing, the "Royal Savoy" is writing a new chapter in its hotel history. The development comprises 196 luxurious rooms and suites, spacious business facilities, an exclusive terrace restaurant, a lobby lounge and a cigar lounge as well as an extensive spa area. www.royalsavoy.ch/en
Price :
1 pers., standard single room, daily rate *
2 pers., standard double room, daily rate *
* Please refer to the daily rate in the hotel booking platform. Breakfast is not included. It can be added at check-in with an additional price.
"In order to book a room, kindly note that you need to register to the conference via the registration online form. You will then find the link for the hotel booking at the last step of the registration online form."
Hotel Guarantee
In order to guarantee hotel booking requests, credit card details will be requested from each participant. The credit card will only be charged in the case of cancellation or no-show.
Rooms cannot be booked without providing credit card information. Payment must be made at the hotel upon the participant's arrival.
The credit card charged as a garantee is the same one as used for the registration. If you would like to use another credit card for the hotel booking, please contact Mrs Sophie Cattin cattin@lausanne-tourisme.ch.

You only can book a hotel room once your registration has been confirmed. Once you have proceeded to the registration, feel free to book your hotel room via this platform in order to benefit from preferential rates!
Hotel Cancellation and Modification Policy
In case of cancellation, the following terms will apply:
Free cancellation: minimum 3 days prior your arrival date
Late cancellation: less than 3 days from check-in date, full cost of your booking will be on your charge
No-show: full cost of your booking on your charge.
Rates
Hotel rates are in Swiss Francs (CHF) per room, per night, including VAT and service. Please, notice that breakfast is only included when mentioned in the room type. The city tax is not included and ranges from CHF 2.60 to CHF 4.20 per person and per night, depending on the hotel category.
Lausanne Transport Card
Staying in Lausanne? Use public transport - free of charge and benefit from substantial discounts on the boat crossing between Lausanne-Ouchy and Evian, souvenirs and the admission price to various municipal and private museums.
The Lausanne Transport Card gives any guest staying in Lausanne and paying the overnight "taxe de séjour" free and unrestricted access to all public transport services in the city (bus, train, metro).
This personalized card is given to each visitor paying the overnight "taxe de séjour" by the hotel or guest house on arrival at their place of accommodation. It is valid for the duration of the reservation, including the arrival and departure days (maximum 15 days). In the event of checks an identity document must be presented.
What's more, your Lausanne Transport Card will offer you lots of benefits!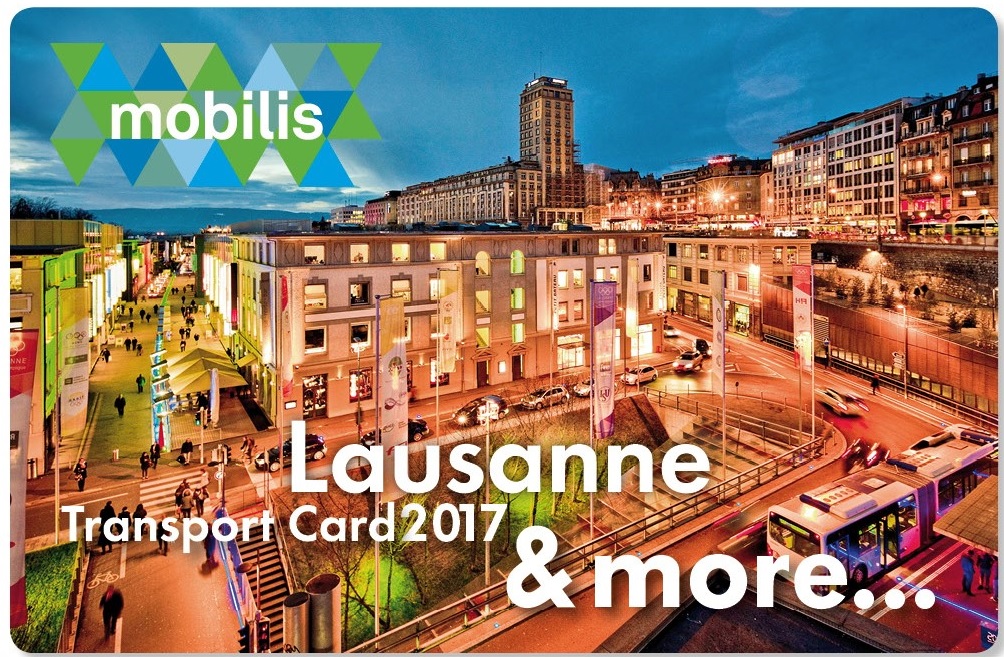 ​
Links
The Academy
Lausanne Tourisme
TSE Consulting
Weather Lausanne
Contact
ACCOMMODATION & REGISTRATION
Lausanne Tourisme
Mrs Sophie Cattin
Av. de Rhodanie 2
CH-1001 Lausanne
T: +41 21 613 73 10
cattin@lausanne-tourisme.ch
CONFERENCE INFORMATION
TSE Consulting
Mr Cameron Angus
Rue du Petit-Chêne 38
CH-1001 Lausanne
T: +41 21 313 23 00
theacademy@tseconsulting.com
Hotel Location

View TSE Consulting - The Academy 2017 in a larger map