Congress Venue
The city of Lausanne
Welcome to Lausanne, a city that you will not find easy to forget! In the heart of Europe, just 40 minutes from Geneva International Airport, the many attractions of the Olympic Capital will help turn your stay into a unique experience. Situated by Lake Geneva and renowned for its pleasant way of life, this city seduces both business travellers and toursits alike. It is appreciated not only for its gourmet restaurants and its palaces, but also for the trendy restaurants and boutique hotels whose number has increased in recent years. A packed calendar of cultural events offers entertainment all year round in the form of open-air festivals, a wide variety of museums, concerts of every kind, operas and ballets.
Lausanne also provides many opportunities for shopping in the old town and in new districts, is famed for its nightlife in Switzerland and beyond, and hosts major international sporting events. The capital of the canton of Vaud is part of the second fastest-growing economic region in the country. It is home to a large number of multinationals, more than 50 international sport federations and a multitude of start-ups, vocational schools and prestigious research centres. You can be confident of high-end services in health care and well-being as well as state-of-the-art infrastructures in keeping with the city's long-term commitment to sustainable development. Lausanne thus lends itself to trips by public transport and on foot. The surrounding area is similarly conducive to walks in the forest and in vineyards listed as UNESCO World Heritage site.
The RS Convention Center
The venue is at the RS Convention Center, which is easily reachable within 10 minutes by public transportation and within 25-30 minutes on foot. It is also reachable on foot from the lake side wihtin about 5-10 minutes. The address of the venue is: Avenue d'Ouchy 40, 1006 Lausanne.
The RS Convention Center in Lausanne is an attractive new ve­nue for meetings and events in this very internationally orien­ted city. A over 520 m² Ballroom, the Salon Royal (280 m²), five breakout rooms and the Business Center are available for events, parties or weddings.

All the information relative to the location of the Convention Centre and how to get there will be found under 'How to get to Lausanne'.

The coffee breaks, lunches as well as the welcome reception of the IOIS Congress 2017 will take place at the ground level of the RS Convention Center.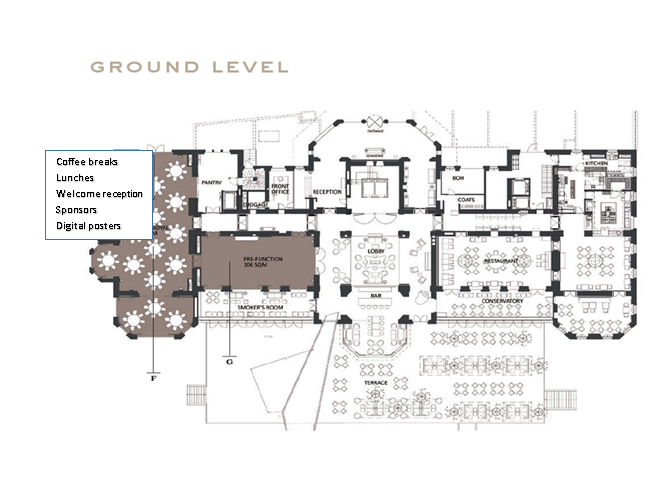 The IOIS Congress 2017 sessions will mainly take place at the lower level of the RS Convention Center, in the three ballrooms.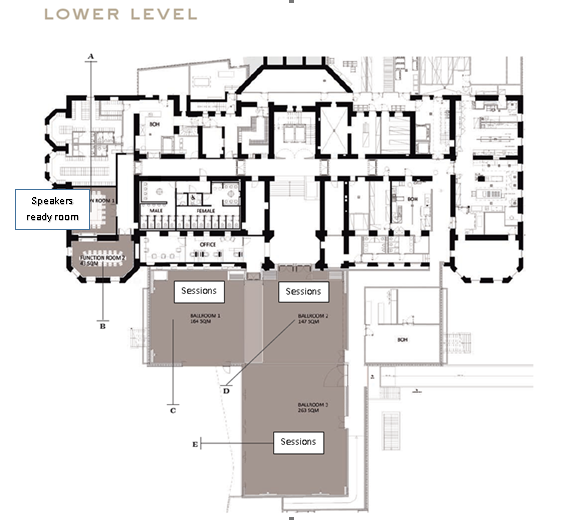 Already registered ?
Note : You need to register to the Conference or submit an abstract in order to receive a login.
Important Dates
Deadline for late breaking abstract submission

15.08.2017

Deadline for full content poster submission
27.08.2017
Deadline for SIS abstract submission
31.08.2017
Deadline for standard registration
Sold out!
Deadline for hotel booking
(at special rate)
14.10.2017
Contacts
TECHNICAL SUPPORT
Lausanne Tourisme & Convention Bureau
Ms Nora BOTROS
​Av. de Rhodanie 2, CP 975
CH - 1001 Lausanne
​Email: botros@lausanne-tourisme.ch
Tel. +41 21 613 73 14
Fax +41 21 616 86 47
CONGRESS INFORMATION
Carl P. HERBORT Jr
MD, PD, FEBOphth
Rue Charles-Monnard 6
CH - 1003 Lausanne
Email: cph@herbortuveitis.ch
Tel. +41 21 643 15 12
Fax +41 21 648 60 10
Links
International Ocular Inflammation Society (IOIS)
Soie Soif Organization
Lausanne Tourisme
Weather Lausanne
Hotel Location
View full screen here : IOIS Congress 2017